Beginner's Spanish (MP3 CD)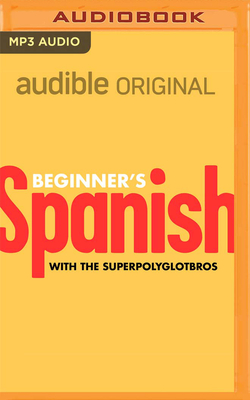 $24.99
Email or call for price
Description
---
Learning a foreign language has never been easier.
The instructors, the Superpolyglotbros, are twin brothers and professional language coaches with more than 20 languages between them. They've spent years perfecting a unique approach to language that immerses their students in day-to-day conversation, resulting in immediate understanding and easy interaction. With this step-by-step audio guide, the authors will take listeners on an effortless journey to basic conversational Spanish.
The innovative course uses a unique combination of gradual immersion, spaced repetition, and complete guidance to help listeners build the phrases and exchanges they actually need in real-life conversations. Find out where the train station is, order a beer, and have a chat with a local.
Full of insight and learning tips, Beginner's Spanish is a handy companion throughout the day. Listeners will soon find themselves ordering coffee in Spanish on their morning commute In addition, they will be entertained as they learn, building up all the skills needed to get by - and much, much more - in just under eight hours of listening.