7 Ways to Pray: Time-Tested Practices for Encountering God (CD-Audio)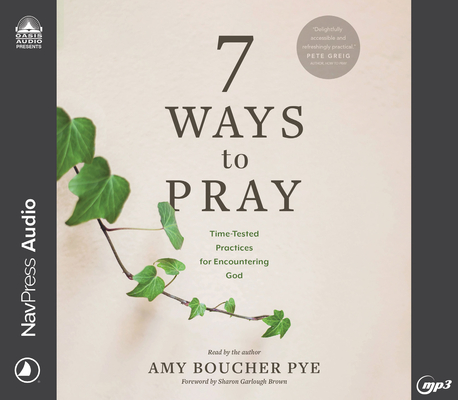 $12.99
Email or call for price
Description
---
A hands-on and time-tested look at ways to pray that will strengthen your relationship with God and lead to transformation.
7 Ways to Pray explores ancient prayer practices to help you encounter God and avoid an over-intellectualization of your faith. Each chapter shares real-life examples, is rooted in the Bible, and includes prayer exercises for individuals or groups. This is a sourcebook for prayer, not a simple to-do list. Amy is a storyteller that brings these proven practices to life so you can make them immediately actionable. This is a great resource for your retreat, prayer group, or book club.
About the Author
---
Amy Boucher Pye is a writer, speaker, and spiritual director. She writes devotional thoughts for several publications including Our Daily Bread and New Daylight is the author of several books, including 7 Ways to Pray (NavPress/Form) and Celebrating Christmas (BRF). She blogs at www.amyboucherpye.com.