7 Ways to Pray: Time-Tested Practices for Encountering God (CD-Audio)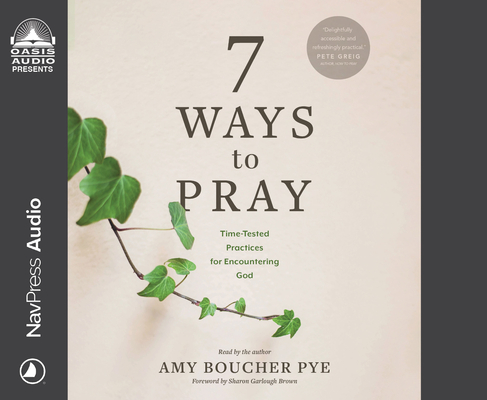 $19.99
Email or call for price
Description
---
A hands-on and time-tested look at ways to pray that will strengthen your relationship with God and lead to transformation.
7 Ways to Pray explores ancient prayer practices to help you encounter God and avoid an over-intellectualization of your faith. Each chapter shares real-life examples, is rooted in the Bible, and includes prayer exercises for individuals or groups. This is a sourcebook for prayer, not a simple to-do list. Amy is a storyteller that brings these proven practices to life so you can make them immediately actionable. This is a great resource for your retreat, prayer group, or book club.
Prayer is a gift from God; praying is a practice. We are always a simple word or single step away from a conversation with God. And yet taking that step or saying that word can sometimes feel confounding. This book draws from the deep well of Christian history to make praying a habit to enjoy in our crazy, bustling, wearying times. With seven ways of approaching prayer and practical examples of those ways to pray, you will find yourself regularly and repeatedly turning to God and finding him happy to hear from you.
About the Author
---
Amy Boucher Pye is a writer, speaker, and spiritual director. She writes devotional thoughts for several publications including Our Daily Bread and New Daylight is the author of several books, including 7 Ways to Pray (NavPress/Form) and Celebrating Christmas (BRF). She blogs at www.amyboucherpye.com.