Buck's Pantry (Paperback)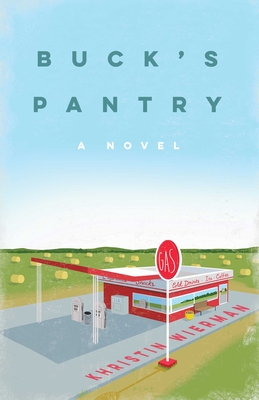 $17.95

Usually Ships in 1-5 Days
Description
---
"Buck's Pantry is a surprising tale of intrigue and suspense, and
a perfect example of how three days and a random encounter can change
the course of so many lives. Khristin Wierman's narrative is charming
and disarming all at the same time."
--Laurie Gelman, author of the Class Mom series
In a small Texas town, three women--Gillian, a former prom queen and furious juggler of her three children's manic schedules; Lianna, a foul-mouthed East Coast banking super star; and Aimee, a woman capable of far more than her current life will allow--find their lives converging.
Gillian, reeling from the revelations her husband shared at a fundraiser she hosted just days ago, is suddenly grappling with what she has always believed about politics, family, and her own comfortable life--and aghast at some of the choices she's made. Lianna is en route to close a deal and languishing in the August heat. Desperate to return to her beloved New York and a first-time visitor to rural Texas, she's certain she has landed in one of the outer rings of hell. Aimee, though withering under the covert dysfunction and mental illness lurking in her family, still manages to shine in her low-level job and allows herself to dream of a life far away. When Gillian and Lianna stop at the same convenience store, they find themselves in an unthinkable situation. Aimee may be their only hope--if she can put the pieces together.