The Don Rosa Library Gift Box Set #5: Vols. 9 & 10 (Hardcover)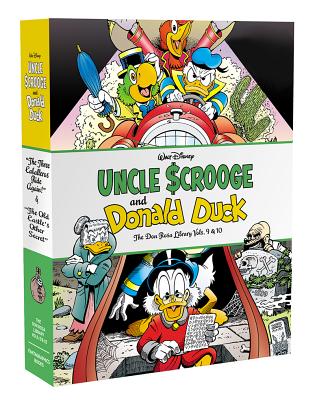 $49.99
Email or call for price
Description
---
The internationally acclaimed, wildly popular comic series concludes with these two volumes!
Donald and the Three Caballeros battle bad guys, Scrooge looks for the Treasure of the Knights Templar, and much more in these volumes.
About the Author
---
First active in comics as the indie creator of Captain Kentucky and The Pertwillaby Papers, Don Rosa (b. June 29, 1951) made his jump to official Scrooge sagas with the launch of Gladstone Publishing, the watershed 1980s publisher of fan-friendly Disney comics titles. Rosa later switched to producing Duckburg comics for the pan-European publisher Egmont, leading to his capturing a remarkable international fandom. He lives near Louisville, KY.