The Biblical Trinity: Encountering the Father, Son, and Holy Spirit in Scripture (Hardcover)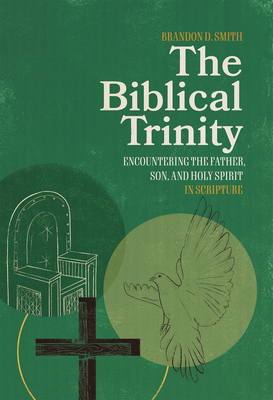 $22.99

Usually Ships in 1-5 Days
Description
---
The Trinity is God as revealed in the Bible.
The Bible doesn't give us a systematic statement of the doctrine of the Trinity. But that doesn't mean the Trinity is not biblical.
In The Biblical Trinity: Encountering the Father, Son, and Holy Spirit in Scripture, Brandon D. Smith proclaims the Trinity from the Bible. The doctrine arises not from a handful of prooftexts but from the fullness of what the Bible says about God. Through short reflections on fifteen key New Testament passages in conversation with the Old Testament, Smith shows how God's word reveals the Trinity. The book concludes with three rules for how to encounter the truth and beauty of our Triune God in all of Scripture.
About the Author
---
Brandon D. Smith (PhD, Ridley College, Melbourne) is assistant professor of theology and New Testament at Cedarville University. He is also a co-founder of the Center for Baptist Renewal and host of the Church Grammar podcast. He is the author of The Trinity in the Book of Revelation: Seeing Father, Son, and Holy Spirit in John's Apocalypse.