Hide-and-Seek Ladybugs (Hardcover)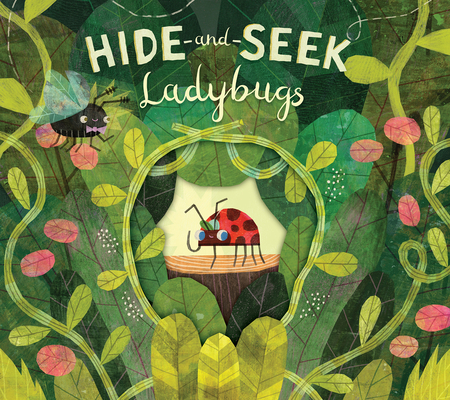 for information about purchasing this book, please contact orders@bookpassage.com
Description
---
An engaging book of hide-and-seek filled with peek-through pages!

When Spots, the ladybug, wants to play hide-and-seek but Beepo, the lightning bug insists that he will find Spots and all of his friends because they are so bright and spotted. Children will meet a variety of bugs and insects on the pages of this hide-and-seek book filled with fun die-cut pages!
About the Author
---
Paul Bright was born in Welwyn, Hertfordshire, UK and studied Engineering and Material Science. He used to work for a large chemical company, and spent time living in Switzerland, Holland, and Spain. When he is not writing Paul tries to keep fit, playing tennis and golf or going to the gym. He also enjoys birdwatching and singing in a choir. Paul's children are grown, but he has two grandchildren who love reading and writing their own stories.

Jacob Souva has a beautiful wife, two amazing sons, and resides in a small community in upstate New York. Jacob sketches constantly and finishes his work digitally, placing a lot of emphasis on simple shapes, color, and lots of texture. As a child he was always drawing things for the sole purpose of having them immortalized forever on the fridge. Thankfully, his Mom and Dad valued the making of art (even if it consisted of random scribbles that would never look like a mandolin playing platypus, or whatever the topic was at that moment) and encouraged him with kind words.