The Reactor Factor: How Our Attempts to Avoid the Past Keep Us Stuck There and How to Get Free (Paperback)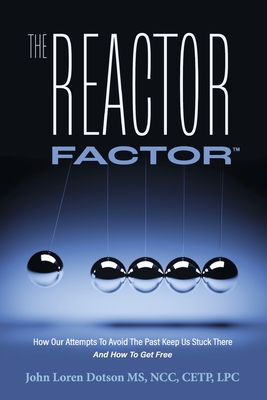 $14.95
Email or call for price
Description
---
Are you feeling stuck, making the same mistakes again and again? Are you trying your best to create the life you dream of only to find yourself blocked? It's not your fault – events from your past are to blame.

Introducing The Reactor Factor, the ultimate key to unlocking the potential in every one of us by finding freedom from life's traumas and achieving true growth. So often our attempts to protect ourselves against suffering end up trapping us in cycles of pain. We become disillusioned and confused when we don't see positive results, but with The Reactor Factor, it doesn't have to be that way.

The Reactor Factor helps equip you with the knowledge needed for healing and growth. If you're ready to do the work, you'll be able to break free from the harmful effects of past traumas, let go of the unhelpful ways you try to manage them, and live a healthier, happier life! Stop settling for status quo – unlock more of what you want out of life with The Reactor Factor today!
About the Author
---
John is a Licensed Professional Psychotherapist (LPC), International Association of Trauma Professionals Certified Expert Traumatologist (CETP). and ordained pastor who has been supporting people through pastoral counseling, pastoral ministry, spiritual formation, small group leadership and individual, couples, family, and group professional counseling for over 30 years. He is passionate about integrating scripturally sound psychological principles with Biblical principles as the basis of his approach to counseling. He specializes in trauma-informed therapy and trauma recovery.
John received his Bachelor of Arts degree in Biblical Theological Studies from Lincoln Christian College and his Master of Science in Professional Counseling from Georgia State University. He is nationally board certified in Professional Counseling by the National Board for Certified Counselors (NBCC). John has also earned the Certified Expert Trauma Professional credential through the International Association of Trauma Professionals.
In addition to his Master's in Professional Counseling, John has studied Biblical Integration at the Psychological Studies Institute, now Richmont University, in Atlanta, and has over 30 hours of post-graduate studies in theology from the Master's Seminary in Los Angeles and New Orleans Baptist Theological Seminary in Atlanta. He was privileged to study under and be personally ministered to by the late Dr. Eugene Peterson (The Message).