WINNIE GOATS TO HOLLYWOOD (Paperback)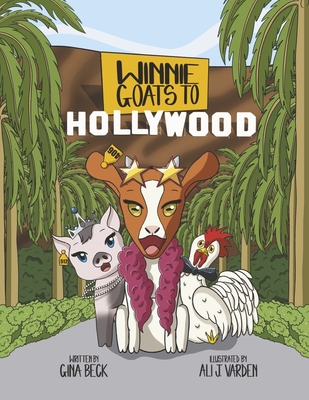 $12.99

Usually Ships in 1-5 Days
Description
---
After Winnie escapes from a local farm, she is picked up by a kind passerby named Grace. Grace vows to get Winnie to a safe and loving home in Hollywood, California, which means traveling 2,448 miles across scenic and historic Route 66. This road trip turns into quite an adventure as they stop to marvel at landmarks and pick up a couple of unexpected friends along the way!
Winnie Goats to Hollywood is a book about kindness, friendship, and the beauty that can be found when one person chooses to make a difference.
About the Author
---
Gina Beck was raised in Donora, Pennsylvania and retired from the military in 2017 after 22 years of service. She is an avid animal lover and enjoys volunteering at Here With Us Farm Sanctuary where she gets to spend time with the real Winnie and lots of other rescued goats, sheep, cows, chickens, turkeys, ducks, and pigs. Gina also enjoys reading, playing board games, hiking, paddle boarding, and skiing. She currently lives in central Pennsylvania with her Great Pyrenees dog, Milo and her two cats, Rascal and Tilly.