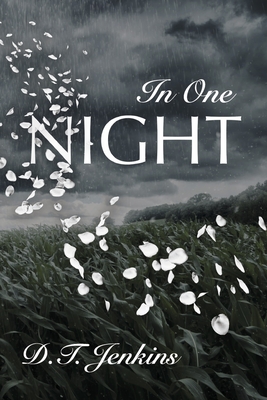 $11.99

Usually Ships in 1-5 Days
Description
---
John is trying to pull his life together. It has been hard. He is trying to see his way through and forgive himself. A familiar interest has made her way into his life. He feels like this is the answer he needs. If so, what is the haunting feeling that looms in his spirit. What is it, about that night, that just keeps pulling him back?
About the Author
---
D.T. Jenkins grew up in Southern Louisiana. She grew up in the land of gumbo, smothered okra, fried catfish, and her favorite corn maque choux. In Louisiana she is accustomed to letting the "good times roll" which happens almost every month with surrounding parishes having festivals celebrating just about every delicacy from Sugar cane, Boudin to Frog legs and of course Gumbo.
She has a bachelor's degree in Liberal Arts. She's a US Army Veteran having been to the Persian Gulf and Africa. She loves volunteering and serving both at her church and in the community. She loves traveling. She has ventured from the East coast to the West coast and abroad and looks forward to more.
Her inspiration for this book is to present how sincere and strong love is and can be. She wants to show that love is celebrated in all communities. African American love is not always an oppressive experience. She wants to do her part to highlight its beauty and possibilities.
"I want people to fall in love with love again."