Roland and Reggie (Paperback)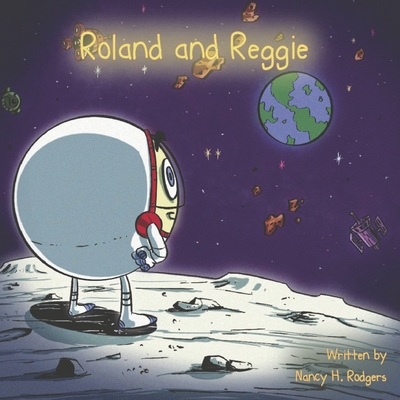 $15.00
Email or call for price
Description
---
"Roland and Reggie" is an animated story for all ages. It is for young and old alike. Whether you are reading and interacting with your children or just listening to them read to you. Enjoy the poetry, actions, sounds, and feelings that Roland, an adventurous Moonbean, and Reggie, an inquisitive caterpillar, must share.
About the Author
---
Rodgers was a "Navy Brat!" during the Vietnam War, and her parents were stationed in Guam. At age 18, she attended the College of Guam. There, she wrote this story for a children's literature class assignment.
Years later, Rodgers got married and had two children. Her dream was to put this little story in book form. Now at age 75, she finds herself being a loving mother, grandmother, and great grandmother, who with the help of family, special friends, and two very creative and talented people.
Born in Quito, Ecuador.

He's a freelance digital artist with experience in illustration and computer animation. Since 2019,
he has worked in visual development, creating and designing visual elements for Rosaprima Intl
and for a brief period in 2021 with Fed, INC.

In addition, he is a filmmaker with a passion for production design and visual development.
In the year 2020, he worked in the production of the romantic-drama short film Sticky Note as the
Production Designer; awarded with best silent film from New York International Film Awards.
In 2021 he lived in Atlanta, Georgia, working in the production of independent films with roles in
Art, logistics and transportation, and lighting departments with Anti-Hero Productions and
Passionflix for film and television.