The Ripple Effect: Shattered Lives: Freshman Year (Paperback)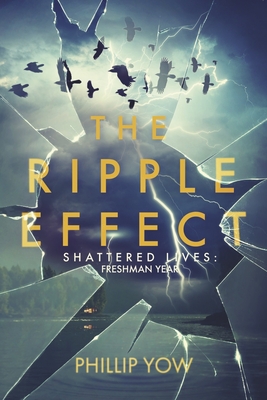 $14.99

Usually Ships in 1-5 Days
Description
---
When a killer struck the small farming community, the residents of Pine Bluff Iowa were devastated. Now Donovan, after losing his wife Sandra, is left to raise teenage twins Sebastian and Samantha on his own. Coping with his own loss, he is forced to move the kids to a large city in South Dallas.
Two hot shot detectives have been assigned the case, and with no clues, they are ultimately turned back to the husband as their lead suspect. With each passing day the odds of catching their killer decrease, so they must move quick. The question plaguing them and the Killerman family is can they catch their suspect before they strike again, only time will tell.

About the Author
---
Phillip Yow has spent over 20 years incarcerated for one mistake that affected his entire life. Through lots of hard work, maturity and spiritual change and growth, he has received a Bachelor of Science in Biblical Studies from Southwestern Baptist Theological Seminary and is now working on his Master's Degree in Theology.
When he is not doing his field minister job, he finds time to write short stories, poetry and now his first novel while in prison. Through his strong faith in God and his passion for ministry and helping others make positive changes, God has led Phillip to write this Christian murder mystery. This is book one of a four book series that he hopes and prays will inspire teens and young adults to make good choices in life. Phillip resides in Texas.