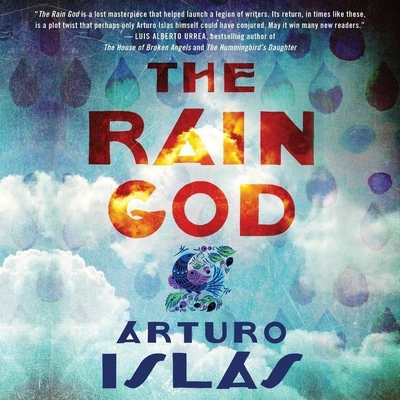 $29.99
Email or call for price
Description
---
The Rain God is a lost masterpiece that helped launch a legion of writers. Its return, in times like these, is a plot twist that perhaps only Arturo Islas himself could have conjured. May it win many new readers. -- Luis Alberto Urrea, bestselling author of The House of Broken Angels and The Hummingbird's Daughter
Rivers, rivulets, fountains and waters flow, but never return to their joyful beginnings; anxiously they hasten on to the vast realms of the Rain God.
A beloved Southwestern classic--as beautiful, subtle and profound as the desert itself--Arturo Islas's The Rain God is a breathtaking masterwork of contemporary literature.
Set in a fictional small town on the Texas-Mexico border, it tells the funny, sad and quietly outrageous saga of the children and grandchildren of Mama Chona the indomitable matriarch of the Angel clan who fled the bullets and blood of the 1911 revolution for a gringo land of promise. In bold creative strokes, Islas paints on unforgettable family portrait of souls haunted by ghosts and madness--sinners torn by loves, lusts and dangerous desires. From gentle hearts plagued by violence and epic delusions to a child who con foretell the coming of rain in the sweet scent of angels, here is a rich and poignant tale of outcasts struggling to live and die with dignity . . . and to hold onto their past while embracing an unsteady future.