Of One Spirit (Paperback)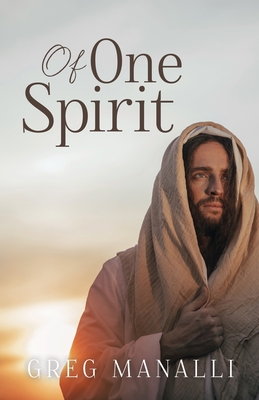 for information about purchasing this book, please contact orders@bookpassage.com
Description
---
This book addresses the prayer of Jesus, that we all be one just as He and the Father are one, and not only one, but perfect or complete and mature in this oneness, Jn. 17:21,23. The answer to this prayer came to Paul, the apostle as it was revealed to him that we are one body, and every believer has been baptized into this one body of Christ, 1Cor. 12:13. The Holy Spirit has made us one and we all are of one Spirit.
The maturing of the body will only be accomplished as every member of the body does its part. All of us have been given grace for this, Eph. 4:7. In recent decades, God has restored all the 5 ascension gift ministries, Eph.4:11 and the charismatic manifestations, 1Cor. 12:7, all of which are necessary for our maturity.
In order to allow for all the ministries to do their parts, the body will need to have meetings so everyone can be equipped by the ascension ministries and meetings for the members to minister to one another in love and build each other up. This is going to change the focus of all ministry, how we do church and where we do church.
There is coming a tremendous move of reconciliation. In this season, many estranged members will become reconciled to one another and to congregations. Much needed healing will take place. Our God is a God of reconciliation and has given us this ministry, 2 Cor. 5:19. We are going to see members cross denominational lines to be united in our oneness and function in proximity to one another. City churches will develop as our understanding that we are all of one Spirit increases.