Goat Record Keeping Log Book: Farm Management Log Book 4-H and FFA Projects Beef Calving Book Breeder Owner Goat Index Business Accountability Raisi (Paperback)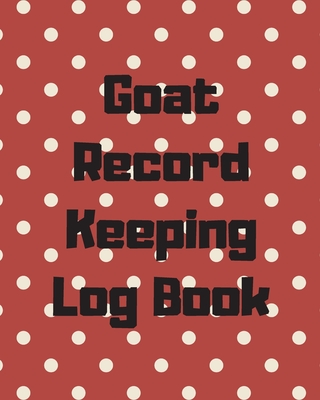 $21.73

Usually Ships in 1-5 Days
Description
---
Goat Owner Journal
8 X 10 Inches
112 pages
How to Use this Goat Record Keeping Notebook:
The purpose of this Goat Raising Notebook is for anyone is to keep all your various goat breeding activities and ideas organized in one easy to find spot. Here are some simple guidelines to follow so you can make the most of using this book:
The first "Goat Information" section is for you to write out your goat's name, tattoo, breed, physical characteristics and a pedigree chart so you can track your goat raising adventures...
Most ideas are inspired by something we have seen. Use the "Medical Information" section to write down the date, nature of any illness, parasite control, testing record and a vaccination record so you can go back there to be reminded later....
The "Doe's Kidding Record" section is for you to write out THAT Doe's name, date, breed, kidding date and any important information for each Doe....
Some ideas require listing them out, the "Buck's Record Of Progeny" section is great for using this to record the year, bred to, kids and much more for you to use to keep track and refer back to this list later.....
The "Goat Record" section is so you can list out the Goat's name, breed, Identification, date of birth, weaning date, and month to month weight tracker.....and be inspired to add to your goat record....
And finally pages with a "Milk Production" section for you to make entries about month to month milk produced, yearly production and the value per pound..and much much more.
Enjoy