Spark and Ember (Paperback)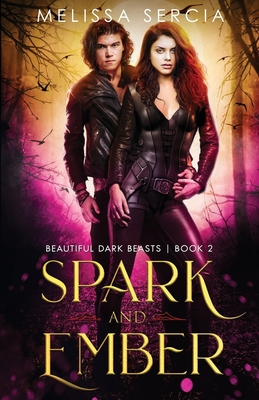 $14.99

Usually Ships in 1-5 Days
Description
---
When the hunters become the hunted, Arya Frost's very existence hangs in the balance.
Shortly after becoming the Aether-a witch who can control all four elements-she is running for her life again.
The gods try to curse her, the witches attempt to steal her magic, and the darkness threatens to consume her, but Arya Frost cannot be defeated.
Now the fate of her kind is at risk of extinction.
With the Crescent coven leaders still missing, an ancient society of human hunters, Coven Seekers, has waged war on all witches.
With her love and only ally, the god Chaos, Arya will have to discover how to recover the only family she has left and find a way to stop the Coven Seekers.
But before she can find her friends, and deal with the fallout from the gods determined to keep Chaos from her, Arya will have to face the dark path ahead.
Danger and betrayers lurk behind every shadow, and not all roads lead to a happily ever after.