LLC: The Ultimate Guide to Starting a Limited Liability Company, and How to Deal with LLC Accounting and LLC Taxes (Hardcover)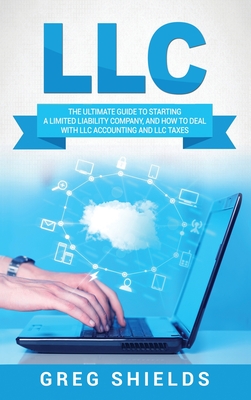 $29.99

Usually Ships in 1-5 Days
Description
---
Say goodbye to scratching your head in confusion
This LLC book could be the answer you're looking for...
A limited liability company (LLC) can be the right choice for any business owner seeking to reduce liability and protect his or her assets. This type of entity has several advantages over operating a sole proprietorship or partnership. Unlike a sole proprietorship or partnership, an LLC shields the owner or owners from liability, and unlike a more complex corporation, management structure is loose, there is no board of directors to answer to, and with an LLC being a pass-through organization, no double taxation which corporations are subject to unless one elects to be taxed as a C or S corporation.
In this book, you will discover the ins and outs of an LLC and find out if it's right for you.
Here are just some of the topics that are discussed in this book:
LLC's Explained, Pros, Cons
LLC Case Law: A Cautionary Tale
LLC and Piercing the Corporate Veil
Steps to Starting an LLC
LLC State-Specific Guidelines
LLC Hiring Tips
LLC Accounting Explained
LLC Taxes
Transitioning an Existing Business into an LLC
Dissolution of an LLC
And Much More
So, what are you waiting for? Start your learning now by getting this magnificent book