Beyond the Celebration: The Essential Guide to Creating a Marriage of Mutual Respect, Lasting Love, Joy, Hilarity and Great Sex (Hardcover)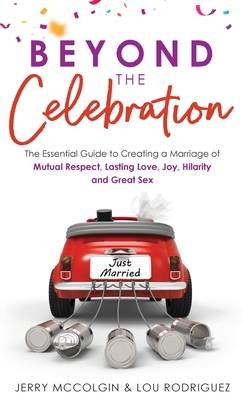 $24.99

Usually Ships in 1-5 Days
Description
---
You've spent months planning your wedding, now what about the rest of your life?
Marriage is one of the most important commitments into which you will ever enter. If you and your fianc are Christ-followers, it makes sense to know what God's design for marriage looks like and to create a relationship that honors Him.
Beyond the Celebration will lead every couple through the essential steps of planning a life-long marriage. From questions to ask prior to the ceremony to life-tested techniques guiding you through the years to come, this book is the essential pre-marital guidebook.
Authors Jerry McColgin and Lou Rodriguez have worked with hundreds of couples both through pre-marital counseling and post-marital support. They've incorporated wisdom gained from these couples' struggles as well as joy in their triumphs. Jerry and Lou also impart lessons from each of their thirty-plus years of marriage.
Your wedding day is just the beginning. Your marriage should get better every day from there