Recovering from Narcissistic Mothers: A Daughter's Guide (Paperback)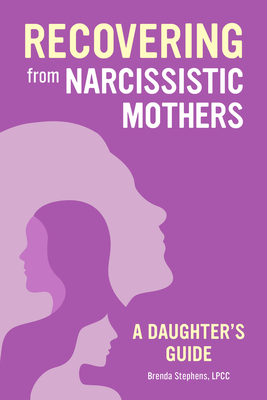 $11.99

Usually Ships in 1-5 Days
Description
---
Validation, compassion, and guidance for relationships with narcissistic mothers
As the daughter of a mother with Narcissistic Personality Disorder (NPD), it may have been difficult to receive the validation and nurturing needed to recognize your value-but there's a road to recovery. Recovering from Narcissistic Mothers is filled with guidance and evidence-based strategies for recognizing what narcissistic abuse is, understanding its effect on your life and core identity, and establishing healthy relationships moving forward.
Learn how to navigate communication to protect yourself from the manipulation you've experienced. Discover tools for processing your emotions, creating and maintaining boundaries, breaking the cycle of narcissistic abuse, and taking care of yourself. You are not alone
Recovering from Narcissistic Mothers includes:
An introduction to NPD-Gain a deeper understanding of what NPD is, what causes it, how to identify it, and the different ways in which it manifests.
The mother-daughter dynamic-Explore the dynamic between daughters and narcissistic mothers, including common relationship traits like role reversal, codependency, attachment, and enabling.
Real-life experiences-Read others' experiences with narcissistic mothers, including recovery, self-care, and moving forward.
Reclaim your identity and thrive with practical tools and guidance for daughters of narcissistic mothers.