Harry Potter: Exploring Diagon Alley Pencil Pouch (General merchandise)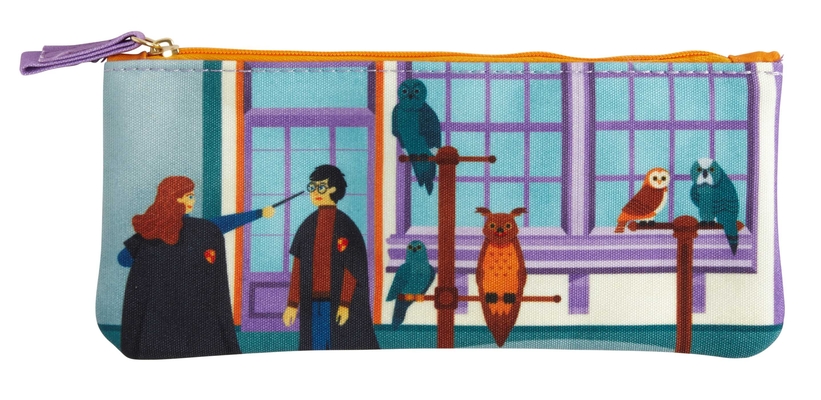 Description
---
Take your pens, pencils, art supplies, and other accessories on the go, and bring a bit of magic to your life with this charming pencil pouch featuring Harry PotterTM, Hermione GrangerTM, and the owls of Eeylops Owl EmporiumTM.

Show your love of Harry Potter™: Celebrate all eight Harry Potter films with this official pencil pouch. Travel size to fit most purses and backpacks, this pouch is perfect for storing pens, pencils, accessories, and other keepsakes.

High-quality cotton canvas with interior nylon lining: This cotton blend accessory pouch is made to last with a nylon interior and a durable zipper.

Unique, beautiful design: Featuring beautiful and fun full-color designs from the acclaimed book Harry Potter: Exploring Diagon Alley, illustrated by Studio Muti, this pencil pouch is perfect for all Harry Potter fans.

Perfect for all ages: Whether you're a student just watching Harry Potter for the first time or a seasoned fan rewatching the movies for the tenth time, this accessory pouch is great for all Harry Potter fans.
About the Author
---
MUTI is a creative studio based in Cape Town, South Africa, consisting of illustrators, designers and animators who are passionate about producing original and inspiring artwork. Clients include Google, Facebook, Uber, Airbnb, Nike, Goop, Fortnite, and more.