COCKTAILS: The New Classics (Hardcover)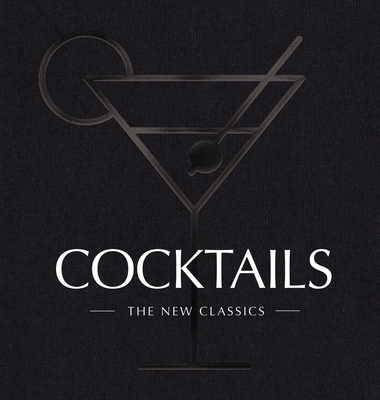 Description
---
This beautiful black cloth book is the comprehensive guide to cocktail making, brought to you by award-winning mixologists from high profile bars around the world.


This elegant book traverses the world of cocktails, from Paris to Tokyo, New Orleans to London, and beyond. Take at-home bartending to the next level and learn to make professional drinks that have consistently wowed customers around the globe. This eye-catching volume captures the heart of the cocktail renaissance. Whether you have a reverence for the classics or a passion for concocting new and exciting flavors, these recipes guarantee you'll have a drink for every occasion. Bartending novices and experts alike will love this stunning anthology of cocktails.

Inside you'll find:
- 500 delicious recipes from the cocktail capitals of the world
- Stunning, full-color photography of each drink
- Gorgeous black cloth packaging with debossing
- Necessary tools of the trade and where you can buy everything you need
- Tips for purchasing the perfect liquor and spirits for your at-home bar
- An in-depth guide to ice, simple syrups, shrubs, and bitters to elevate your cocktails
- Recipes for hundreds of homemade ingredients: from syrups to blends, infusions, tinctures, foams, and more, you'll be crafting bespoke ingredients in no time

With iconic drinks from visionaries of the craft cocktail movement, happy hour can't come soon enough.
About the Author
---
The Coastal Kitchen believes that food is the easiest way to create the connection and meaning we all need in our lives. To help build this foundation, our editors work to bring the very best recipes, techniques, and ideas from the culinary world into your home, creating books that emphasize quality, accessibility, and simplicity, and make it a bit easier to infuse your life with balance, joy, and beauty.