The Side Effects of Loving You (Paperback)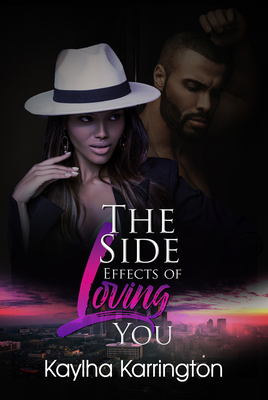 $16.95

Usually Ships in 1-5 Days
Description
---
Draya wants to trust and believe, but she doesn't know how. Will this couple get it together, or will the memories of what they want disappear right before their eyes?

Draya had given up on the hopes of being in love ever since her fiancé, Korey, decided to make a fool out of her. Her woman's intuition told her he was doing her dirty, and without asking him, she packed up her son and moved out of the home they were sharing. However, Korey has not and will not give up on Draya. He knows she's the one for him. Despite the past issues, he swears he didn't cheat on her and wishes there was something he could do.

Junie and Jace's relationship has always had highs and lows, but it always seemed to end on a down. Having to stay in the house all the time with their three-year-old daughter, Junie is in desperate need of some freedom, which is something Jace doesn't want. His controlling ways have made Junie feel like a prisoner in her own home, scared to leave but frightened to stay. What will she choose: Her life or her love for Jace?

Despite her being a hot girl, Dreux wants love. She's the girl that men want but can't have, with a past full of regrets and a baby that she loves more than anybody in the world. She just wants somebody that will love her for her, but sometimes the wall she puts up to guard her heart makes it hard for any man to get close to her. Her baby's father, Max, is set on getting their child taken from her. He almost defeats her until Deion, a well-known lawyer, comes in and helps her. Could he be just the man Dreux needs?
About the Author
---
Kaylha Karrington is the daughter of best-selling author Blake Karrington. She has a different flair than her father, offering a more feminine touch to romance in the street world. She lives in Charlotte, North Carolina, and is already working on her next book.