The Tangled Web (Paperback)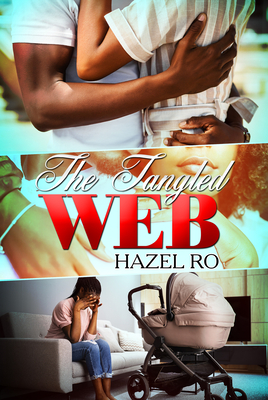 $16.95

Usually Ships in 1-5 Days
Description
---
Almost ten years of marital bliss and every day seemed like a dream with Maria and Malcolm. They had a love others could only hope for, and their lives were close to perfection. They had a mansion-like home, luxury cars, corporate careers, and six-figure bank accounts; they felt like nothing was missing. However, there was one thing that Maria hadn't been able to give Malcolm all those years . . . a son to continue his legacy.

Although Malcolm tried to act like this never bothered him, deep down it did, and Maria was well aware of it. That's when she decided to give him the surprise of his life for their anniversary by finding the child he believed he shared with his high school sweetheart, Eva.

After Maria searches high and low, her efforts appear successful, but she'll soon discover she may have opened a can of worms when Malcolm realizes what she's done. He can't deny the feelings he once had for Eva—feelings Eva never let go of—especially after confirming that they share a son.

Malcolm finds himself stuck between the only two women he's loved in his life. He must make a choice. Yet, that choice never comes when the police show up to inform Maria that there's been a fatal accident involving her husband. She struggles to decide how to move on without the only man she's ever loved and his newfound, money-hungry son and his mother. Oh, what a tangled web we weave.
About the Author
---
Author Hazel Ro was born and raised in St. Louis, Missouri, but has found her home in Chicago, Illinois, since 2015. She has been writing since 2008, when she embraced her passion and God-given talent by making her debut as a romance author. Hazel Ro's storylines use entertaining yet effective ways of addressing real-life issues such as cheating, betrayal, lies, broken relationships, spirituality, and so much more. Her ultimate objective through her literary pieces is to promote and encourage healthy African American relationships as well as self-love. When Hazel Ro is not writing, she enjoys singing, traveling, shopping, and reading a juicy novel. Learn more about this author and her romantic contemporary novels by visiting www.hazel-ro.com, connect with on Facebook and Instagram by searching Author Hazel Ro, or email her at ro.chamberlain@hotmail.com.