A Daddy Thing (Paperback)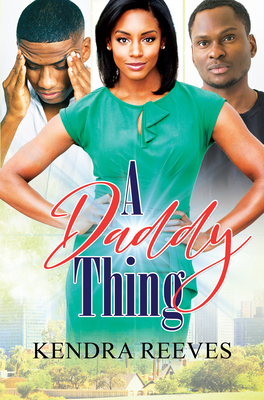 $16.95

Usually Ships in 1-5 Days
Description
---
Engagement? Check.
Five-Year Plan? Check.
Buy a home? Check.
Plan wedding? Check.

Baby . . . ?

What happens between two men and one woman when one man never wanted to be a father, and the other one always has?

In love with her fiancé and the life planned out for her, things were going as planned for Rachel Hendricks. But that all changes when the plan throws a curveball. Letting her guard down landed her here, three years later, ready to live her life with the one man who swept her off her feet—until the unexpected shatters her picture-perfect world into pieces.

Things couldn't be better for Erickk Martin. He has a career he loves and is engaged to the love of his life when he receives some unexpected good news. But Errick soon realizes some things are too good to be true. With news of a baby on the way, Errick makes a rash decision, changing everyone's future. Will it make things better or worse?

For Saxon Carmichael, an accidental meeting with a mystery woman leaves a lasting impression. He finds himself attracted to her, and he can't shake it. Determined to explore a love so strong that it is unbreakable, he goes after her. But, while fighting through the woman's barriers around her heart, can Saxton prove that he will love her and someone else's unborn child?
About the Author
---
Kendra Reeves found a passion for reading in her childhood, always keeping her nose in a book. When she got older, she discovered a knack for storytelling, immersing readers in juicy drama and sexy romance. She published her first novel in 2015 and has since gained a following who love her ability to navigate messy relationships and true love with nuance and excitement.