It's Considerate to be Literate about Religion: Poetry and Prose about Religion, Conflict, and Peace in Our World (Hardcover)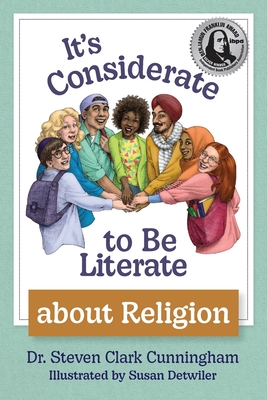 $25.99

Usually Ships in 1-5 Days
Description
---
It's Considerate to Be Literate about Religion is a book of poems and prose for young readers, their parents, and their teachers. Along with Cunningham's award-winning books Dinosaur Name Poems and Your Body Sick and Well: How Do You Know? this new book shares the motif of using the names of things (nomenclature) to introduce topics that otherwise may be unfamiliar, such as the difference between the religious and the secular, or between a devotional approach to practicing a religion and an academic approach to studying religion, or among all the various ways one can be religiously literate and religiously illiterate.
The lyrical nature of the poems and the very engaging pencil illustrations by Susan Detwiler give each topic the traction needed to get youth (and adults) reading right into the poems and on through the expansive "Learn More " sections that follow each poem.
In addition, a lively preface explains the joy of creating words, such as "poemenclature"; a helpful introduction welcomes readers to the concept of religious literacy; a fulsome glossary defines terms used in the book; and a section of suggested further reading offers a wide variety of sources for those who want to learn more.