My Darkest Days, My Brightest Future (Paperback)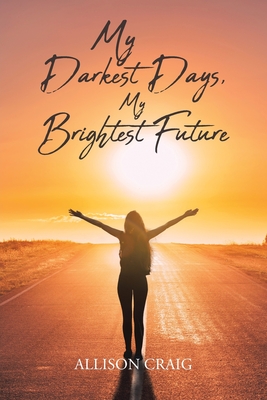 $13.95

Usually Ships in 1-5 Days
Description
---
"How much of each relationship is based on reality versus what we hope to believe about who the other is?" (Maggie Walther). While Maggie Walther is a fictional character in Richard Paul Evans's lovely book, The Noel Stranger, I am not a fictional character. How I wished I would have asked myself this question, among others, many years ago.
How do you determine if you should stay in a relationship with someone? How can you live with someone for years and not be able to decide? How can you put up with very serious issues and still stay in the relationship? How can anyone who hears your story not think you are out of your mind to stay in a relationship that is not good for you in so many ways? How many times do you forgive someone and just let it go? How do you determine if there is more good in a person than bad? How do you determine if someone has mental issues and really cannot help what they do? How do you determine if someone is without feelings for anyone but themselves? How do you know if you have done enough to keep the relationship going, or if there is more you can do, but you just don't know what the "more" is? How many years do you have to know someone before you can say you really know them? How do you determine if your relationship is a facade?
These are the questions I spent years trying to answer by seeking medical advice, reading articles and books, and praying my heart out because I wanted to do the right thing, because I did not want another failed marriage, because I had many regrets from my first marriage and didn't want any from this one.