Waterfall: Don't Look Down (Paperback)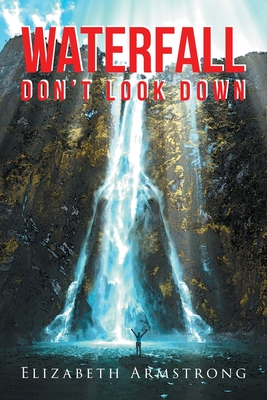 $16.95

Usually Ships in 1-5 Days
Description
---
Waterfall: Don't Look Down is not a step-by-step how-to book for marriage restoration. It's really just 66,000 words that could simply be summed up with, "Shut up and let me fix this. Love, God."
Waterfall: Don't Look Down was written for the woman who just found out her husband cheated or the man who had to listen to his wife say, "I love you, but I'm not in love with you." Its purpose is to give biblical hope to the desperately lonely Christian who wants to stay in a broken marriage when the world says to run away. The Christian who has just been betrayed or abandoned needs to understand God hates divorce and his promise and plan is to heal broken homes. That person needs to know if they submit themselves and their marriage restoration to Jesus, it won't be easy. It may actually be almost impossible . . . almost
I'm a Christian woman who decided to allow Jesus to fix the mess my husband and I created in our marriage. Using journal entries I kept after finding out about my husband's affair, allows the reader a uniquely transparent view of the ugly journey to self-accountability, forgiveness, and marriage restoration. The journals also highlight non-fiction events where I was allowed to witness God's communication in ways that cannot be excused away as coincidental. I got to feel his presence, see his interventions, hear his voice, and witness his miracles.
My only purpose in writing this book is to let hurting spouses know they have a choice. They can either allow Satan the opportunity to finish what they started by destroying their marriage, home, and family or give the whole mess over to Jesus and then just pray, shut up, and wait. Hurting Christians know Jesus is the answer, but they are desperately seeking someone to tell them the blessings are worth the pain and the wait. Waterfall: Don't Look Down can do just that.