Heal Your Trauma, Heal Your Marriage: 7 Steps to Root, Rebound and Rise (Paperback)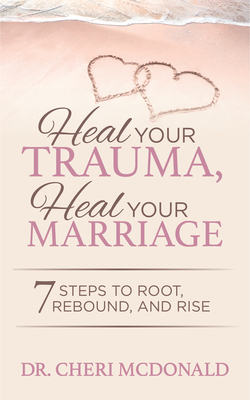 $16.95

Usually Ships in 1-5 Days
Description
---
Heal Your Trauma, Heal Your Marriage is a roadmap for women to conquer the rippling effects of complex trauma on themselves and their marriage.
For over thirty years, Dr. Cheri McDonald has helped her clients achieve the life of their dreams and a happily-ever-after marriage. By integrating rituals and symbolic steps to her teamwork-based approach, Dr. Cheri guides women within Heal Your Trauma, Heal Your Marriage on how to:
Awaken to their amazing truth and dream-come-true marriage Renew their fractured heart with re-ignited, passionate energy for everlasting healing from the inside out Revive their voice to victoriously express their deepest desires Restore their power to intuitively learn how to be present in their marriage Rise to forgiveness for themselves and their partne.