Palestine: A Socialist Introduction (Paperback)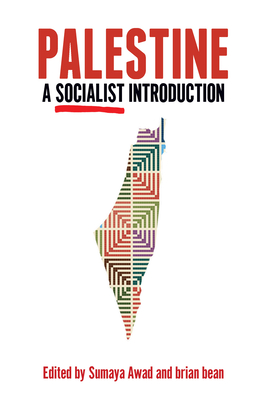 $18.95

Usually Ships in 1-5 Days
Description
---
Palestine: A Socialist Introduction systematically tackles a number of important aspects of the Palestinian struggle for liberation, contextualizing it in an increasingly polarized world and offering a socialist perspective on how full liberation can be won.

Through an internationalist, anti-imperialist lens, this book explores the links between the struggle for freedom in the United States and that in Palestine, and beyond. It examines both the historical and contemporary trajectory of the Palestine solidarity movement in order to glean lessons for today's organizers, and compellingly lays out the argument that, in order to achieve justice in Palestine, the movement has to take up the question of socialism regionally and internationally.

Contributors include: Jehad Abusalim, Shireen Akram-Boshar, Omar Barghouti, Nada Elia, Toufic Haddad, Omar Hassan, Remi Kanazi, Annie Levin, Mostafa Omar, Khury Petersen-Smith, and Daphna Thier.
About the Author
---
Sumaya Awad is a Palestinian writer, analyst, and socialist organizer based in New York City. Her writings focus on Palestinian liberation, anti-imperialism, Islamophobia, and immigration, and have been featured in the Feminist Wire, In These Times, Open City, the Middle East Solidarity Magazine, and Slate, among others. Sumaya is the coauthor of "Palestine and Elections " in the collection Socialist Strategy and Electoral Politics, released by Verso Books, Jacobin Magazine, and Haymarket Books in 2019. She has spoken widely at universities and grassroots organizations across the country, and is a cofounder of the Against Canary Mission Project, which helps defend student activists targeted by blacklists for their Palestinian rights advocacy.brian bean is a Chicago-based socialist activist, writer, and speaker originally from North Carolina. He is one of the founding editors of Rampant magazine. His work has been published in Jacobin, Socialist Worker, Red Flag, International Viewpoint, Bel Ahmar (بالأحمر), Spring Magazine, Green Left Weekly, Chronique de Palestine, Agency, Viento Sur, and more.