Changing the Game: Strategies for Life, Business, and the Practice of Law (Hardcover)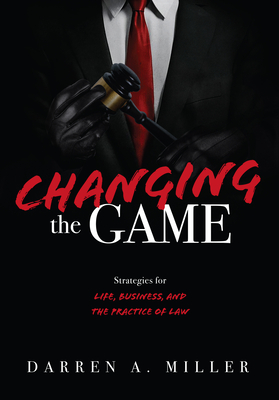 $24.99

Usually Ships in 1-5 Days
Description
---
Changing the Game is a deeply
personal and ultimately inspirational firsthand account of how a law firm in
Houston, Texas -- D. Miller & Associates, PLLC -- helped a group of sexual
- abuse survivors win the single-largest mass tort settlement in the history
of American higher education. Attorney Darren A. Miller's engrossing
collection of practical business advice, team-building strategies, and
marketing wisdom chronicles the landmark case against the University of
Southern California. The result is a set of written blueprints for how to
succeed in the world of high-stakes mass torts. It's a book written for
anyone seeking to enter the field or grow their legal practice with speed,
insightfulness, and true purpose. By revealing critical events from his own
life, Miller has written a show-stopping memoir that showcases the
extraordinary personal and professional benefits of helping others find true
and abiding justice under the law.