If I Were an Animal (Hardcover)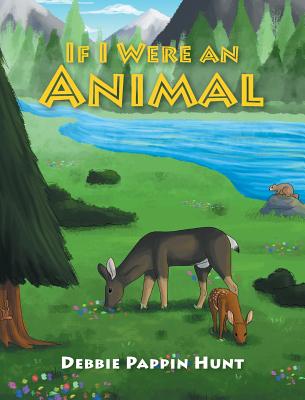 $23.95

Usually Ships in 1-5 Days
Description
---
Come explore the lives of fourteen animals and celebrate with them enduring their struggles and defeats. Travel through the world of these creatures and experience their everyday tasks of looking for food, conflicts, and having fun along the way. The challenges of being an animal are not so far from surviving as a human
There's a lot to learn as you read about each one's eating and hunting habits, along with where they sleep and why the deer's ears are so large Moms and dads may learn something too. Territory is just as important for animals as it is for humans. Ever wonder why we build fences and walls around our homes?
You will see we are not so different. We all like to run and play too Maybe you will find yourself howling like the coyote as you dig into the wonderful world of animals, or laugh as you read about the one animal that stuffs his cheeks full of food. Oh, and who else can scream like you? And you thought pouncing was just for play
Learn a bit of animal science as you wander your way through, and maybe you can even find out how to help too By the way, do you know what the difference is between a mammal and a bird? There are animals that live up high in the mountains where it is cool. They cannot tolerate hotter climates. Eyesight and hearing even matters when you are worried about survival. There's a creature that can't even smell There's an animal that's actually an acrobat--just wait and see what it can do
At the end of the book is an activity page where you can draw your own animal.
This debut book by this new author Debra Pappin Hunt breaks all the rules and will keep the children asking to read it over and over.