Wuthering Heights (Iboo Classics #61) (Paperback)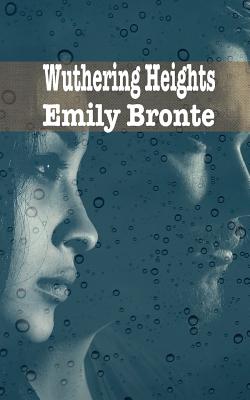 $15.95

Usually Ships in 1-5 Days
Description
---
Wuthering Heights is a novel by Emily Bront published in 1847 under her pseudonym "Ellis Bell". Bront 's only finished novel, it was written between October 1845 and June 1846. Wuthering Heights and Anne Bront 's Agnes Grey were accepted by publisher Thomas Newby before the success of her sister Charlotte's novel Jane Eyre. After Emily's death, Charlotte edited a posthumous second edition in 1850.
Although Wuthering Heights is now a classic of English literature, contemporaneous reviews were deeply polarised; it was controversial because of its unusually stark depiction of mental and physical cruelty, and it challenged Victorian ideas about religion, morality, class and woman's place in society. The English poet and painter Dante Gabriel Rossetti, although an admirer of the book, referred to it as "A fiend of a book - an incredible monster ...] The action is laid in hell, - only it seems places and people have English names there."
Wuthering Heights was influenced by Romanticism including the novels of Walter Scott, gothic fiction, and Byron, and the moorland setting is significant.
The novel has inspired many adaptations, including film, radio and television dramatisations; a musical; a ballet; operas; and a hit song.
World's Classics Deluxe Edition
This book and other World's Classics Deluxe Edition are frequently included among the great literature of the 20th century, including the Modern Library 100 Best Novels, The Observer's, BBC's and The Telegraph's "100 Greatest Novels of All Time", and The Guardian's "1000 novels everyone must read".
iBoo Press House uses state-of-the-art technology to digitally reconstruct the work. We preserve the original format whilst repairing imperfections present in the aged copy. All titles are unabridged (100% Original content), designed with a nice cover, quality paper and a large font that's easy to read.
Visit our web page at iboo.com/novels to see all the Greatest Novels.