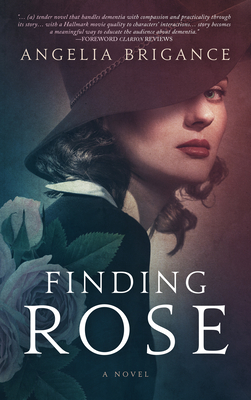 $15.99
Email or call for price
Description
---
...(a) tender novel that handles dementia with compassion and practicality through its story... with a Hallmark movie quality to characters' interactions... the story becomes a meaningful way to educate the audience about dementia. -- FOREWORD CLARION REVIEWS
Rose is delightful, flamboyant and a widow. Having just lost her husband, Rose's daughter steps in to find Rose increasingly disoriented and forgetful. Even as a nurse, Maureen does not recognize the early signs of her mother's dementia - a diagnosis that changes her mother's life and those close to her.
The contrast between the reality of Rose's condition and the Casablanca Style in which she lived is stark yet beautiful.
The story follows Maureen and Rose as Maureen learns skills to open communication with her mother through her mother's confusion, being open to stories from the past that may be new to her, how to work through being part of the Sandwich Generation and understanding family conflict arising from a dementia diagnosis.
Through Maureen, you will learn practical skills to understand and communicate with someone with dementia at the early and middle stages. It gives insight into what it feels like to have dementia and how to answer difficult questions without using reality orientation or the therapeutic lie such as "Where is my husband?" when they have passed away - maybe a long time ago. It helps families understand they are not alone.
This book parallels Still Alice's medical description of the illness but picks up where Still Alice leaves off. Finding Rose provides practical application for how to stay connected with your loved ones.