The Aquarius Curse (CD-Audio)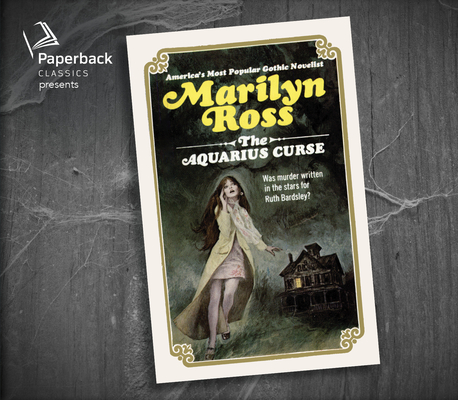 $12.99

Usually Ships in 1-5 Days
Description
---
The speaker is too high on LSD to explain what he means, but at one time he had been in love with Ruth's sister, Mary, whose sun sign is Aquarius. And it is Mary's disappearance that brought Ruth to Cranston House, a sinister run-down hotel occupied by Dr. Eric Palmer and his youthful drug cultists. --

Ruth is told that Mary is "away for a while." But no one will say where, or for how long. Suddenly Ruth herself becomes a virtual prisoner. The more she learns about the dangerous drug experiments Palmer sponsors, the more terrified Ruth becomes. What really happened to Mary? And if Ruth finds out, will she suffer Mary's fate?
About the Author
---
William Edward Daniel Ross, W. E. Daniel "Dan" Ross (born 1912) is a bestselling Canadian novelist from Saint John, New Brunswick who wrote over 300 books in a variety of genres and under a variety of mostly female pseudonyms such as Laura Frances Brooks, Lydia Colby, Rose Dana, Jan Daniels, Ross Olin, Diane Randall, Clarissa Ross, Leslie Ames, Ruth Dorset, Ann Gilmer, Jane Rossiter, Dan Ross, Dana Ross, Marilyn Ross, Dan Roberts, and W.E.D. Ross. As Marilyn Ross he wrote popular Gothic fiction including a series of novels about the vampire Barnabas Collins based on the American TV series Dark Shadows (1966-71).