Solving the Love Puzzle: Break Free from Fear and Create Long-Lasting Intimacy (Hardcover)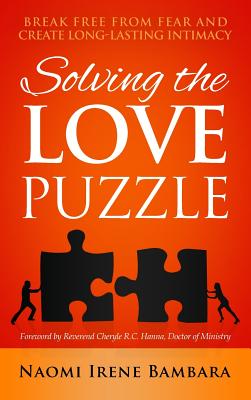 $19.99

Usually Ships in 1-5 Days
Description
---
Funny, witty, and honest, Solving the Love Puzzle shows us how to live our lives full of love and compassion without sacrificing our integrity and values. It teaches us how to recognize what true love is--a bond unlike any other that can weather any storm. While the author focuses on generation X and baby boomers, this book is for all who are seeking an understanding of what it is to truly love another person, as well as themselves. Solving the Love Puzzle hits key notes that every man and woman go through when they're trying to find that one true love. Therefore, it appeals to millennials who have gone through many of the trials and tribulations discussed.
If you ever woke up wondering how you had fallen in love with the stranger laying next to you in bed, you are not alone. If you ever had your hopes shattered, your heart broken, and your world shaken, you are in good company with the readers of Solving the Love Puzzle. Author, Speaker and Coach Naomi Bambara felt betrayed, rejected and desperate. She too felt broken and was left wondering how to put the pieces of her heart back together. While almost at the end of her rope, she found a process to solve the love puzzle.
By reading Solving the Love Puzzle you will discover how to:
Heal from a broken past and create a new future defined by intimacy and loyalty
Regain the lost confidence and discover how to attract healthy and whole relationships
Overcome past rejection and prepare for a relationship defined by acceptance and love.
Break free from fear and build long-lasting intimacy starting today Connect with Naomi at www.NaomiBambara.com