Motivation: Master The Power Of Motivation To Propel Yourself To Success (Large Print / Hardcover)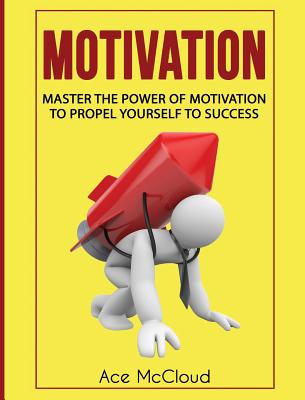 $22.99

Usually Ships in 1-5 Days
Description
---
Do you lack the desire to get important things done? Are you tired of wasting your life and not living up to your true potential?
Whether you want to (1) feel the desire to compete again, (2) learn how to light a fire under yourself to get powerful results, or (3) find ways to sustain your motivation over the long term, this book will teach you everything you need to know.
Do you fail to see a reason to do anything?
Life is so much better when you have the inner drive - the motivation - to go after your goals and dreams with reckless abandon. Motivation is a powerful force, able to drive you out of bed in the morning and keep you focused on your important goals, no matter what disruptions cross your path. Now you can tap into this mighty force on a consistent basis
Transform your life by nullifying procrastination.
I have packed this book with the best ideas and easy-to-learn strategies discovered over the last few hundred years. Take note of your current motivation level before you dive into this book, then pay attention to the powerful results that follow when you apply the key motivational strategies within. These strategies will only become more effective over time and you will start to see massive results as your successes pile on top of each other.
Pursue your heart's desire.
We know what's important to us. Learn how to identify things that would knock the breath out of your motivation and learn how to disable them before they even get started Delve into the four main sources of motivation and learn what tends to motivate you, personally. At the same time, discover simple ways that can boost your motivational levels so that would-be distractions have no power to sway you. When you tap into the core of your heart's desire, you have unleashed a dynamic force that can help you accomplish wonders
Discover how to sustain your motivation.
Motivation is only useful if it carries you to the end of your pursuit. Since we're talking about sustained effort, anything you can do to fuel your motivation along the way will be helpful. There are specific habits that, once established, will provide a steady stream of nourishment to your motivation. I also provide some powerful thought adjustments that can make all the difference in the world when it comes to keeping yourself motivated over the long haul
What will you learn about motivation?
The driving forces behind your motivation.
How to properly use goal-setting to boost your motivational levels.
How to use powerful habits to increase your motivation.
Motivational stories in the lives of inspiring people.
Daily exercises to boost your motivation levels and inspire you to action.
You Will Also Discover:
Great strategies for recharging and sustaining your motivation.
How to use motivation to overcome fear, excuses and other difficulties.
Motivational techniques used by the best in the world.
Some of the best motivational quotes of all time.
Ready to start truly living?
Put the charge back in your life: Buy It Now