The Misadventurers (Paperback)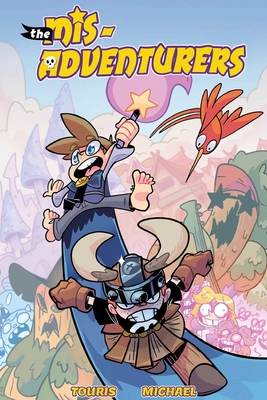 $14.99

Coming Soon - Available for Pre-Order Now
Description
---
Misadventurers is an all-ages fantasy featuring a half-ling magician, Jimminy, and his magical cape, Cape, who are expelled from the international bureau of sorcery to the farthest reaches of the Nether-Earth for misbehavior. Meanwhile, the Viking princess, Marius, is exiled from the land of Stonia for bullying the boys on the Siege Squad. The two unite in a distant land and begrudgingly agree to set aside their differences long enough to help one another get back home. However, the path is fraught with mischievous perils and zany villains and things will never be the same.

SCOOT. In this fantastical buddy comedy, a showboating half-ling wizard-in-training, Jimminy, and a rough-and-tumble Viking Princess, Marius, are in for the adventure of a lifetime. Banished to the farthest reaches of the Netherworld, these two must set their differences aside if they are going to make it home, in one piece. Dodging an Army of Demonic Divas and Repelling a Trio of Rockin' Redwoods are par for this crash course in friendship. If Jimminy can learn how to take charge and Marius learns how to work a crowd, this dynamic duo might just stand a chance. Collects Issues #1-4.
About the Author
---
Joseph is a sci-fi fantasy author that writes about new and compelling universes and post-apocalyptic worlds!

Nicolas Touris is a freelance illustrator and comic artist from Argentina. He loves videogames, comics, D&D and other nerdy stuff.