Anxiety Relief Coloring Book for Teens: Creativity to Find Calm (Paperback)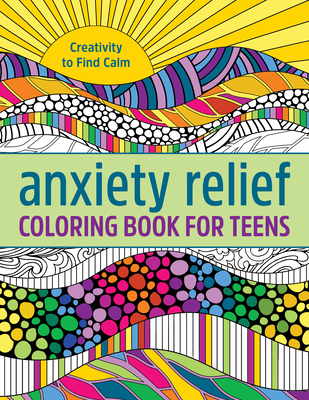 $8.99

Usually Ships in 1-5 Days
Description
---
Help teens color their way to an anxiety-free day
When life has got your teen stressing out, coloring is a great way for them to relax. This coloring book is full of fun and inspiring images that they can color any way they like, helping them improve their mood and get into a better headspace as they create something beautiful.
What sets this coloring book for teens apart:
A whole world to color—They'll be able to choose from 35 images to help them find their calm, including a fantasy forest, the streets of Paris, or a starry sky.
Simple and intricate images—Teens will discover a range of images perfect for everything from taking a quick coloring break to relaxing for an hour or two as they get creative.
Single-sided pages—One-sided illustrations ensure that teens can pull out their favorite pieces for display.
Help teens calm their anxious minds with this relaxing coloring book.
About the Author
---
ROCKRIDGE PRESS is a trusted voice in health and diet publishing a wide variety of lifestyle guides and cookbooks, including The New York Times best seller Paleo for Beginners, The Wicked Good Ketogenic Diet Cookbook, The Mediterranean Diet Plan and the Instant Pot Electric Pressure Cooker Cookbook. Our authors take pride in publishing thoughtful, well-researched books that help readers make positive lifestyle changes and build permanent healthy habits. Headquartered in Berkeley, California, Rockridge Press is situated in the heart of one of the healthiest regions in the world, the San Francisco Bay Area.