Tiger, Tiger Vol. 1 (Paperback)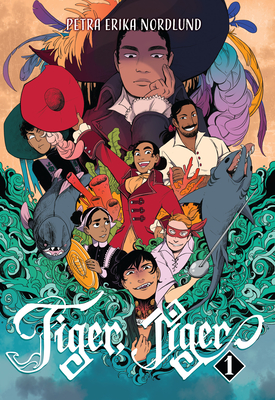 Description
---
The Eisner-nominated webcomic in glorious print! Don't miss this swashbuckling graphic novel about daring exploration and adventure.

In this Eisner-nominated swashbuckling tale, the young lady Ludo--a pampered Victorian noble--dreams of romance and adventure. Spurred by a desire to explore, she steals her brother's identity and sails across the world. While searching for love, adventure, and enough material to write a book about her favorite sea creatures, otherworldly mysteries await in the dark depths of the sea. Follow Finnish artist Petra Erika Nordlund's thrilling and hilarious adventure, packed with sword fights, nasty villains, and the exploration of dangerous, uncharted lands!
About the Author
---
Petra Erika Nordlund is a Finnish comic writer and artist, best known for the webcomics Prague Race and the Eisner-nominated Tiger, Tiger.