Rogues in Black Robes (Hardcover)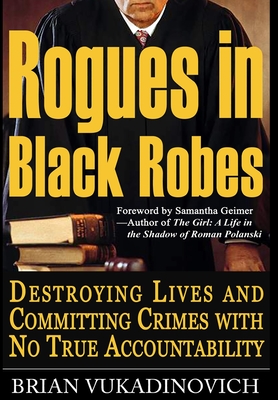 $26.99

Usually Ships in 1-5 Days
Description
---
"... with liberty, and justice for all."But is there truly justice for all?And how "just" is our justice system?
Find out for yourself as you read how
a federal court of appeals judge in Chicago used his influence to have a decision fixed regarding an appeal filed against rogue police
a former judge of the United States Court of Appeals decided to come clean and disclose how he allowed himself to be manipulated into throwing the decision
the chief judge of the United States Court of Appeals and other members of that court, covered up the case-fixing activities
In Rogues in Black Robes, you will read about mechanisms that are put in place to protect corrupt judges from accountability when they breach their sworn oaths of office and even violate the laws of the United States.
Read, learn, and decide for yourself whether there is truly "justice for all."