Cruise Time (Wrinkly Bits Book 1): A Wrinkly Bits Senior Hijinks Romance (Paperback)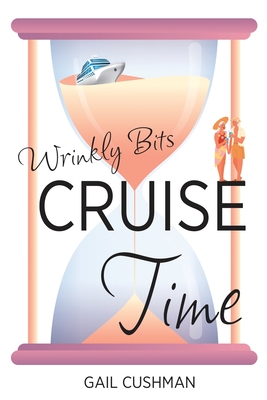 $17.99

Usually Ships in 1-5 Days
Description
---
Geared toward people of a certain age-whatever that age might be-Cruise Time, Gail Cushman's first of three novels in her Wrinkly Bits trilogy, takes you on a cruise that's filled with humor, life, and love.
Audrey and Griff Lyons are retired Idaho farmers who have been married nearly fifty years and have settled into the humdrum monotony of tolerating each other. But all that changes when Griff tells Audrey to dig out her bikini because a luxurious cruise awaits. In the first moments of the trip, Audrey spies Logan, a retired podiatrist, who immediately falls head over feet in love with her and sets off what turns out to be a series of spicy hijinks.
The Lyons are joined by their friends Phyllis and Gus, retired schoolteachers ready to try anything. Phyllis searches for new and adventurous things while her husband Gus seeks relaxation, beer, and babes, but with his excess girth, the finding babes isn't in the works until he meets Dr. Lewis, who has her own lust for meaty men. Steve, a retired dentist, married his trophy wife Carlee twenty years ago, but with her acquired wrinkles and crinkles, she is less appealing and is clearly alcoholic.
The three couples, all over sixty, rediscover their gusto for life, not to mention their libidos, on their way to sites unseen on the high seas.
About the Author
Gail Cushman's husband often teased that she had two useless degrees, a B.S. and M.A., both in Sociology, but he was wrong. Those degrees made Cushman a master of people-watching and now, with twenty cruises behind her, she has observed more senior hijinks than she could possibly remember. A former Marine Corps officer and composition teacher, she now shares that mischief with her readers by writing a bi-weekly blog "Wrinkly Bits" available at wrinklybits.com. Cushman's dream is to remind all of us that age is only a number and that it's time to get on with living. She makes her home in Idaho and has two grown children and four delightful grandchildren.