Human Resource Management: The Ultimate Guide to HR for Managers, Organizations, Small Business Owners, or Anyone Else Wanting to Make the Most o (Hardcover)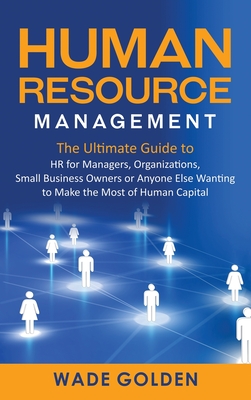 $27.99

Usually Ships in 1-5 Days
Description
---
Do you want to develop your human resources management skills?
Are you in search of ways to boost your employees for maximum profit in your business?
Do you want to know the most effective recruitment strategies highly professional HR managers use when hiring new employees?
This book provides answers to these complex questions and more.
It will help you develop your understanding of business management with insight from the top 5% of business owners and human resource managers worldwide.
In this book, you will:
Discover amazing recruitment and onboarding strategies for your company
Learn the best approach for your human resource management
Find out how you can enhance your relationship with your employees to maximize productivity
Explore the most effective ways to motivate your employees
Investigate simple but powerful modern strategies for an effective talent sourcing process
Learn how to improve your employee relations for the best office practices and atmosphere
Discover common HR manager mistakes you might be making and how to avoid them
Find out why you must not abandon your employee's personal needs
Get advice on human resources management software available to you today
Uncover exciting HRM Trends of 2020
This handbook will provide you with hands-on practical ways to make the most of your human capital - either as a business owner or as a human resource manager.
With accurate and up-to-date research in HR development, you will find this book helpful now and in the future of your business. This ultimate guide is a must-have for all HR managers and small business owners.
Click the "add to cart" button to get your copy of this book