Why Women Innovate: Creating a Catalyst for Change (Hardcover)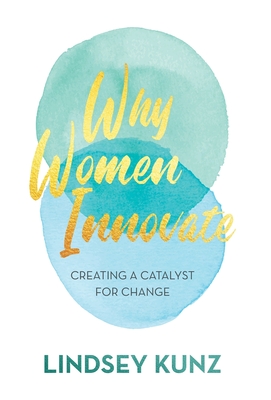 $28.99

Usually Ships in 1-5 Days
Description
---
Innovation isn't reserved for C-suite executives, entrepreneurs, or small business owners. It's not an app, an engineering marvel, or the next big thing. Instead, innovation is what it takes to get there. It's what happens at the intersection of skills and passions. And any woman, anywhere, has the ability to be ingenious.
Why Women Innovate: Creating a Catalyst for Change explores those intersections within the context of women's careers to demonstrate the power of an innovative mindset. Learn from inventive women who are building companies, bridging gaps, and shaping society, including:
Sara Blakely, founder and CEO of Spanx, on paying attention to the pain points around us
Melissa Hartwig Urban, co-creator and CEO of Whole30, on surrounding ourselves with a supportive community
Britt Blackwelder, founder of The Brittish Way, on maintaining honesty, vulnerability, and courage
As you learn how and why other women innovate, you'll be inspired to identify your own skills and passions. When you discover that intersection, you can create a catalyst to change careers, change industries, or change your life.