OTOMO: A Global Tribute to the Mind Behind Akira (Hardcover)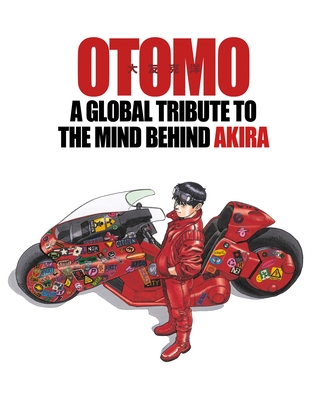 $29.99

Usually Ships in 1-5 Days
Description
---
With the manga and anime Akira, Katsuhiro Otomo changed art and pop culture worldwide. Now some of the most admired illustrators and comics artists in the world have come together to pay tribute to this master, in a beautiful tribute art book.

New, original cover by Katsuhiro Otomo!

This 168-page collection began life as a limited-edition tribute to Otomo given only to attendees of the prestigious Angoulême International Comics Festival, where Otomo was recipient of the Grand Prize in 2015. Now it's available to readers and collectors around the world, with additional content from a list of more than 80 fine artists, illustrators, and comics legends, including:

   • Masashi Kishimoto (Naruto)
   • Shirow Masamune (The Ghost in the Shell)
   • Stan Sakai (Usagi Yojimbo)
   • Taiyo Matsumoto (Sunny, Tekkon Kinkreet)
   • Tomer and Asaf Hanuka (The Realist, The Divine)
   • Aleksi Briclot (Spawn)
   • Olivier Coipel (Legion of Super-Heroes)
   • Naoki Urasawa (Monster, Pluto)
   • Sara Pichelli (Runaways)
   • Yoshiyuki Sadamoto (Diebuster, Neon Genesis Evangelion, FLCL)
   • Akihiko Yoshida (Final Fantasy)
   • And many others.

In full color at a large size.