Henry and the Huckleberries: A Visit with Mr. Thoreau at Walden Pond (Hardcover)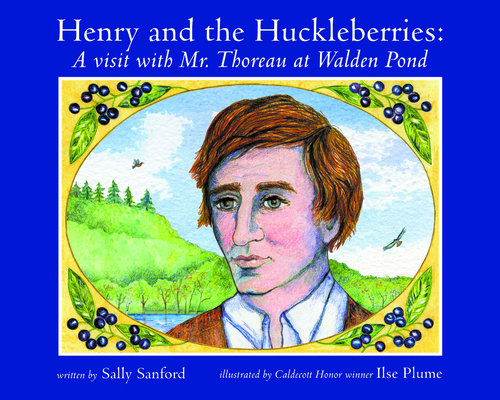 $17.99

Usually Ships in 1-5 Days
Description
---
The great naturalist, Henry David Thoreau, takes his young friends berry picking near Walden Pond and turns a mishap into a gentle lesson about nature.

Based on a true story, this delightful and beautifully illustrated work of "reality fiction" uses a technique inspired by Louisa May Alcott, who is portrayed as a child in the book. Louisa was a frequent visitor to Henry David Thoreau's famous cabin at Walden Pond and went berry picking with Mr. Thoreau on many occasions. Thoreau taught Louisa a great deal about the natural world and also about the rich world of the imagination.


Sally Sanford has deftly woven these strands into the book, and Caldecott Honor winner Ilse Plume's images capture the enduring beauty and tranquility of Walden Pond and its neighboring woods.
About the Author
---
Sally Sanford lives in a restored barn in Concord, Massachusetts not far from Walden Pond. She has two grown children. In addition to writing, she loves to cook, hike, and canoe. She is also an accomplished singer.Ilse Plume is a collector and illustrator of children's songs and folktales from around the world. Her first book, The Bremen Town Musicians, was a Caldecott Honor book for 1981. Since then she has created many other beautiful works including The Velveteen Rabbit.