White House Mockingbird (Paperback)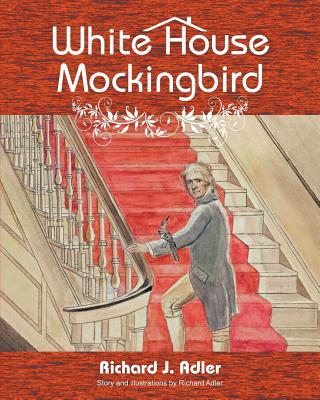 $10.95

Usually Ships in 1-5 Days
Description
---
White House Mockingbird is an illustrated story about Dick the mockingbird who really did live in the White House during President Jefferson's time in office. The president kept Dick's cage in a special place in his study. Whenever he had free time, Jefferson and Dick were always side by side.
Dick's life changes forever while still a fledgling after he falls out of his nest in the Virginia countryside. Rescued by President Jefferson's grandchildren, they send him to live with the president in Washington, D.C., because -it's so lonely living in the White House.-
Dick embarks on a harrowing four-day journey over bumpy dirt roads in a horse-drawn wagon before he reaches the capitol. The mockingbird arrives at the White House to spend six exciting years as a confidant to the president. He is an eyewitness to history in the newly constructed White House and the events that happen during the Jefferson presidency in the early 1800's.
A history buff, Richard J. Adler lives in San Ramon, California with his wife and two sons. A graduate of the University of California, Berkeley, he is an avid reader of history and biographies. This is his first book. The author's art has been exhibited at the George Krevsky Gallery in San Francisco.
Publisher's website: http: //sbprabooks.com/RichardJAdler