Planes: A Complete History (Easy-to-Make Models) (Paperback)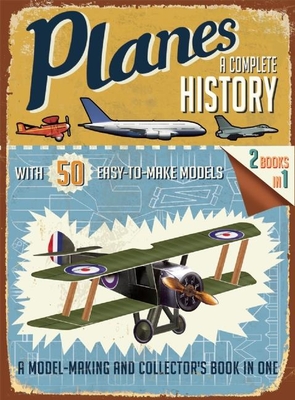 $19.95

Usually Ships in 1-5 Days
Description
---
Soar through the only history of aircraft that invites you to build your own!

Nothing seems to capture the imagination of humankind quite like the ability to fly, and just over a hundred years ago, that dream became a reality. Over the last century, planes have progressed in ways that would astound their earliest makers, and flying machines continue to inspire wonder in passengers and viewers alike.



Now Planes: A Complete History offers an exciting look at the most exemplary representations of innovation in aviation history in a fun and interactive two-part book. With fifty press-out models of historic and contemporary aircraft, and a detachable history book that outlines the planes that represented exciting "firsts" in the field, those that best represent the technology of their era, and those that pushed the boundaries of what was possible, this book will both instruct and entertain. Most importantly, it will leave the airplane enthusiast with a virtual hangar of model planes.

Spirits will soar as collectors and enthusiasts discover the joy of learning and model-building with Planes: A Compete History.
About the Author
---
R. G.Grant has published more than 20 military and history books and contributed to British television's Visual History of the Twentieth Century. He lives in South London, UK.