The Other Pandemic: An AIDS Memoir (Hardcover)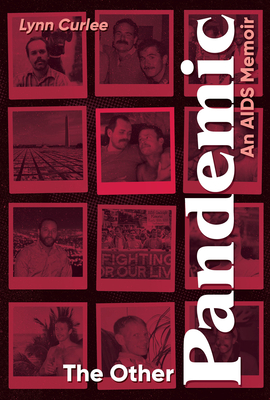 $19.99

Coming Soon - Available for Pre-Order Now
Description
---
A searing photo-illustrated historical memoir from the LGBTQIA+ frontlines of the AIDS epidemic of the 1980s and 1990s.

Before COVID-19 made "pandemic" a household word in 2020, there was the AIDS pandemic of the 1980s and 1990s. Author Lynn Curlee explores the parallels and the difference as he recounts living in New York and Los Angeles when the disease silently took hold of the gay community. As the disease became a full-blown public health crisis, Curlee watched in horror at the devastating progression of HIV/AIDS, the staggering losses endured, and divisive politics and discrimination that cost many people their lives.

With honesty and heart, Curlee tells the stories of the many friends and loved ones that he lost to the disease, including his own life partner. LGBTQ+ rights and access to health care continues to be threatened today. The Other Pandemic is a stark and strong reminder of how history speaks to the present, and this window to the past is a valuable tool for understanding our current cultural landscape.
About the Author
---
Lynn Curlee has a master's degree in art history and has both written and illustrated more than a dozen books for children, including Trains, Skyscraper, Ballpark: The Story of America's Baseball Fields, Capital, and The Great Nijinksy, a YALSA Award for Excellence in Nonfiction for Young Adults finalist. His work has been exhibited in Los Angeles, New York City, and Long Island.