Centering Prayers: A One-Year Daily Companion for Going Deeper into the Love of God (Paperback)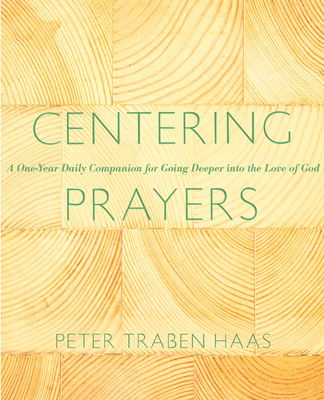 $19.99

Usually Ships in 1-5 Days
Description
---
Centering Prayers is a collection of 365 daily prayers for moments of silence and meditation. Thousands of readers have been inspired by the love, warmth, and peace that radiate from these brief daily prayers that spring from the ancient Christian practice of contemplative prayer.
Centering Prayers is:
· A book of simple, gentle daily devotions to grow our awareness of God's presence
· An invitation to find peace and stillness, to listen and just be
· Ideal for centering your mind and heart at the beginning of the day, or at bedtime, to calm anxiety
· An ideal gift for anyone who feels lost, doubting, or fearful, anxious, or needs reassurance of the intimate love of God
· A helpful tool for letting the noise of the world recede and entering a prayerful space
· Structured by the natural seasons of the year, and includes special prayers for holy days
Rooted in Scripture and timeless Christian wisdom, these open-hearted prayers are rich in imagery, helping us connect with God as Living Water, Source, Sustainer, Living Gate, Love, Wisdom, Beauty, Strength in Life, Abba, Eternal Listener, Grace-giver, God of Gentle Power, Beloved Source of Security, and more. Centering Prayers is a perfect companion for a personal retreat, or to pray with others in community.
About the Author
---
Peter Traben Haas serves as senior pastor at Westminster Presbyterian Church in the Cedar Valley of Iowa and a lay associate in formation at New Melleray Abbey. He earned his MDiv from Princeton Seminary. He's a certified Centering Prayer instructor, founder of www.contemplativechristians.com