Digitizing the Dollar: The Future of Public Money in the Age of Cryptocurrency (Hardcover)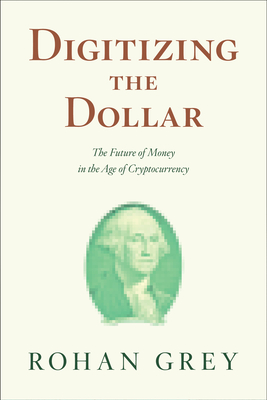 Description
---
The modern era of digital currency is here, but far from an oddity or bubble, digital money promises to revolutionize our monetary system—and presents a unique opportunity to change it for the better.

The modern era of digital currency began in 2008, with the publication of Satoshi Nakamoto's famous whitepaper on Bitcoin. But despite early hacker enthusiasm, today Wall Street and Silicon Valley have staked claims over the future of digital currency. Both industries share a vision of a commercial product, driving profits from data-mining and predictive analytics—and they are positioning themselves to lay the groundwork for the future of money as it inevitably digitizes.
Since the invention of coins, money has been an instrument of public governance and law, designed by democratic process. As the digital revolution threatens to change this premise, overcoming the combined interests of Wall Street and Silicon Valley will require a full-throated, unapologetic defense of the public nature of money.
Law professor and digital currency expert, Rohan Grey, explores the history and theory of money to explain how digital currency departs from coin, credit, and cash, and how it changes—and does not change—the nature of money. In Digitizing the Dollar, he presents a clear vision for the future of a public digital currency that incorporates political, economic, and legal concerns to make sure that money, in its next stage, remains a tool by and for the people.
About the Author
---
Rohan Grey is a law professor at the Willamette University College of Law. He is the research director of the Digital Fiat Currency Institute, a consultant to the UN International Telecommunications Union's Focus Group on Digital Currency, and a network manager with the FreedomBox Foundation, which develops privacy and freedom-respecting software for personal use. He is also the president of the Modern Money Network, a research fellow with the Global Institute of Sustainable Prosperity, a director of the National Jobs for All Network, and a member of ClassCrits and the Association for the Promotion of Political Economy and the Law (APPEAL). He has drafted legislation for Rep. Rashida Tlaib and Rep. Ayanna Pressley.